---
Ryan Nutter
Monday – Friday
300 PM – 7:00 PM
~~
Hey yo, it's Ryan from Vibe Afternoons and here's what you need to know about me.  I was born and raised in Toledo, Ohio.  During my 20 year career I have been on the air in Michigan, Ohio, New Mexico, Colorado and now Nevada.  I love calling Reno home and when I'm not on the air, I'm in the gym, watching Ohio State football or playing with my pit bull puppy Joey.  Thanks for listening yo!
---
Nessa On Air
Monday – Friday 
7:00 PM – 12:00 AM
~~
A daily 5-hour show hosted by MTV star Nessa. Brilliant personality and driven content!
Nessa and her best friends dish on the latest with celebrities, Twitter, Instagram and more.
---
Bella Rios
Weekends
~~
I'm Bella 🖤 I'm a proud first generation Mexican American from the SLT ( South Lake Tahoe ). I'm just a girl who followed her dreams into radio. I been on air with the 95.5 since 2016 and sometimes I still can't believe that I'm still ON AIR. You really like me 🖤
______________________________________________________________________________________________________________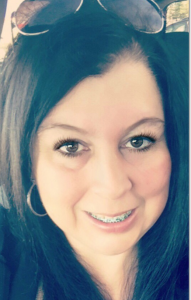 Kristen 
Weekends
~~
Hey there, it's Kristen from Vibe weekends!!
Reno Native. Passionate about Broadcasting and Radio. I've been haunting the airwaves locally for the last 29 years.  I love music. Love meeting and interacting with our listeners. I've always wanted to be behind the music. To this day, every time I open the mic, it's like the first time. Fun, exciting, and the energy is amazing! I have two great kiddos, two silly dachshunds, and a Radio cluster full of amazing-talented people that are all family to me! Thanks For listening to your favorite for Old School!
---
Sunday Night Slow Jams
Sundays 8:00 PM – Midnight!
~~~
Today R Dub!'s Sunday Nite Slow Jams is heard on over 130 radio stations, in three countries.  From Honolulu, Hawaii, to Anchorage Alaska, from East Anglia England, to Mexicali Mexico, Sunday Nite Slow Jams is quickly taking the world by storm and giving Sunday nights a new definition. "I won't stop until every town in every state in every country in the world can listen to Sunday Nite Slow Jams," says R Dub! "I want the whole world to be able to have a special place to come home to every Sunday night!"